Wedding venues in Amsterdam are more popular than ever. Say your vows amongst some of the most significant locations in modern history, get married on a classic canal boat whilst cruising the romantic canals of Amsterdam or step into a true fairytale by saying yes in one of the most breathtaking bespoke historical buildings in Europe.
There is no doubt about it: wedding venues in Amsterdam are the best in the world.
#1          West-Indisch Huis
The West Indisch Huis or West Indian House is a unique wedding venue in the centre of
Amsterdam. This former headquarters of the West India Company was built in 1617.
The West Indisch Huis has maintained its style and bespoke beauty until today. Stepping under the gate
entrance feels like stepping into another world. Despite its location in the center of the city, the
closed courtyard keeps a sirene peace. The large fine rooms of the West Indisch Huis provide a
prestigious setting for a great variety of events.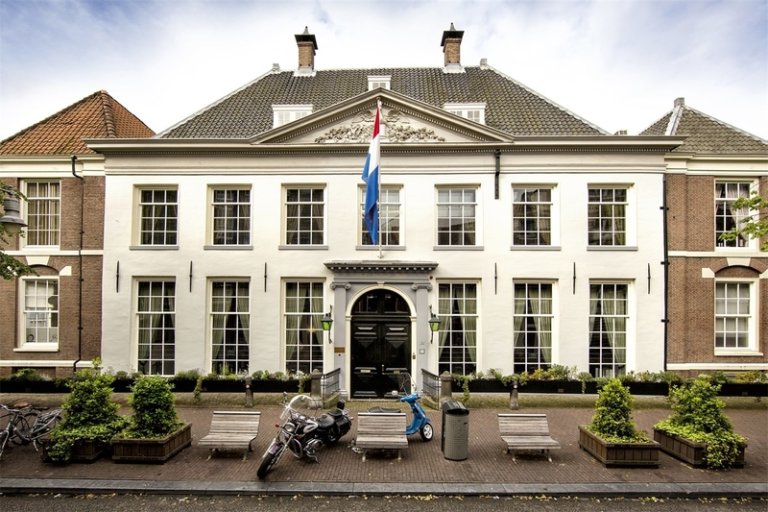 Photo credits: West-Indisch Huis
#2          InterContinental Amstel Hotel
Regarded as a highly luxurious wedding venue in Amsterdam, the sky's the limit at the
InterContinental. The hotel has a wealth of expertise in hosting many celebrities, high-end
business men and women and creates a great setting for even royal events.
The original 19th century staircases, chandeliers and elegant rooms are perfect for a memorable
wedding. The hotel has seven rooms for every type of wedding; ranging from the stately
ballroom for 350 guests to more intimate rooms. Each room has its own character, natural light
and art facilities.
For weddings in the summer months, private terraces can be arranged
overlooking the historical canals of Amsterdam. 
#3          National Maritime Museum
The National Maritime Museum (or Scheepsvaartmuseum) is an excellent venue for a great
variety of wedding events. The monumental building dates back as early as 1656 and has been
recently renovated to provide a blend of modern standards in a beautiful historical setting.
Located only a short 5-minute walk from Amsterdam Central Station, the location of this
wedding venue is perfect. Guests requesting to come by car can park their vehicles at nearby
parking facilities. For couples looking for something truly unique, you can make a grand
entrance via boat. 
#4          The Hortus Botanical Garden
Say yes to the green heart of Amsterdam! The Hortus Botanical Garden will bring a unique,
green and intimate ambiance to your wedding. This hidden gem in the city of Amsterdam was
founded in 1638 and has evolved ever since into the unique location it is today.
Your official wedding ceremony can take place in the charming and quiet Laranjazaal or in the
Palm Greenhouse. During the late afternoon and evening, the momentous cafe and terrace are
also available for dinner and reception. The well-lit Oranjerie is a great place for exclusive parties and dinners.
The venue also offers excellent outdoor areas that can be booked during any time of year.
#5          Royal Tropical Institute
Get married in one of the most grandeur national heritage sites in Amsterdam. The Royal Tropical Institute has the ability to provide modern or classic venues, from a grand wedding to a glamorous ceremony, the Royal Tropical Institute can offer it all.
The impressive marble hall creates the perfect decor for your exclusive day. There is even a red carpet for a majestic entrance for the wedding couple and guests.
The historical halls and inspiring surroundings are not only a great venue for your ceremony, reception or wedding celebration, but also a breathtaking location for your wedding shoot.
Want to say yes to one of these amazing wedding venues in Amsterdam? Or curious about
other unique wedding venues in Amsterdam and the Netherlands?
Please contact us today for a FREE preliminary meeting.